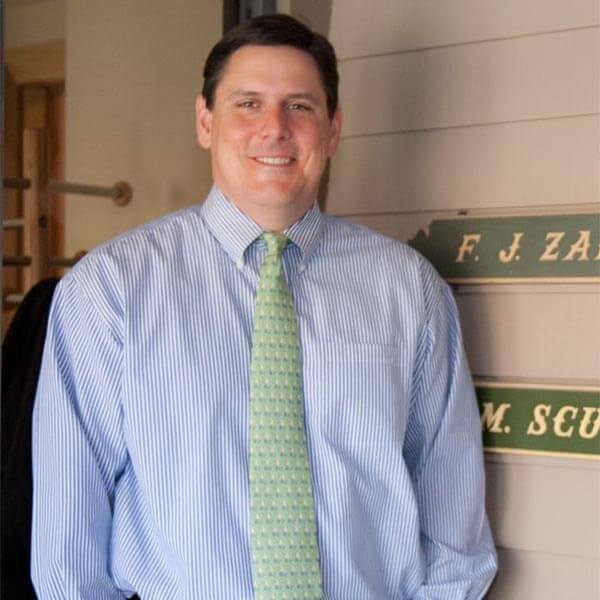 ---
Dr. Jason Scully was born and raised just outside Washington D.C. in College Park, MD. He attended Town State University where he graduated with a B.S. in Biology. Dr. Scully graduated from The University of Maryland Dental School and moved to CT where he began to practice with Dr. Zaino in 1999.
For over 15 years Dr. Scully has been practicing dentistry in Downtown Fairfield, treating both adults and children. Dr. Scully believes strongly in creating a professional and a personal relationship with his patients. It is his belief this is the best way to help patients form the habits necessary to achieve optimal dental health and beautiful esthetics for a lifetime. He is Invisalign® certified for over 12 years, and has completed advanced training in the placement of Dental Implants.
He is a member of the American Dental Association, The Connecticut Dental Association, and The Bridgeport Dental Association where he served as President in 2006. He is also a member of the Academy of Sports Dentistry, and serves as dental consultant for numerous Nursery Schools in Fairfield. He is also a member of Fairfield University's Sports Medicine Staff.
Dr. Scully and his wife Megan reside in the University area of Fairfield with their three children Matthew, Mia, and Michael. The Scullys enjoy golfing, skiing and running all over Fairfield!
---